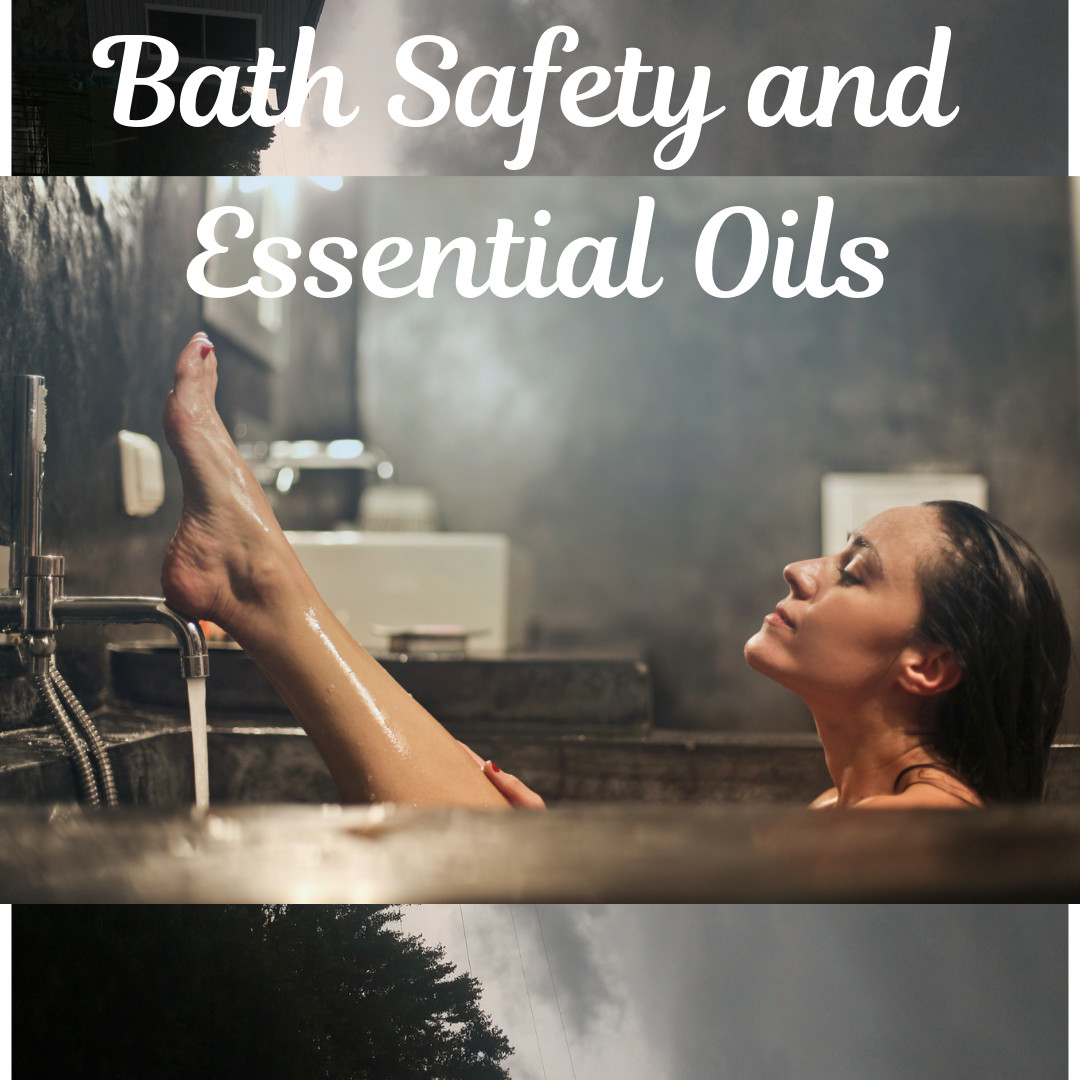 Don't just drop essential oils into bathwater‼️ Why? Oil and water don't mix, oil floats on water right?

In the tub oils tend to disperse towards the edges of the tub and likely you're in the middle of the tub. Then when they find your skin they cling (undiluted) to your skin and can cause irritation or undesirable reaction so what's a gal (or guy) who wants an aromatic spa experience and amazing skin benefits to do?

1. Bath salts *with* carrier oil, Castile soap. You can use either Himalayan salt or Epsom salts. I love Epsom salts after gardening or hiking. When mixing I like to put the salt first then the carrier oil or soap and then I drop the essential oil drops into the spot where the oil or soap is, mix it up and you're all set to go! Making bath salts without a carrier does not disburse the essential oils well enough.

2. Shower Gel or Castile soap with essential oils mixed in makes a nice bubbly bath. See info below for the shower gel I like. For a bath just mix 1 tablespoon of soap with 3-5 drops essential oil.

3. Carrier oil - if you really don't want any suds in your bath then at the very least mix your essential oils with a carrier oil. It will still float on top but it will be safely diluted at 1 tbsp carrier oil and 3-5 drops essential oil.

Finally choose your essential oils carefully. Heat not only increases the intensity of the essential oils but opens your pores. Essential oils like peppermint (contains menthol) are refreshing but intense so a tiny drop goes a long way. Spicy oils also increase in intensity so test and proceed with caution. Enjoy your bath time!
Bonuses:
Here's a recipe and DIY workshop so you can see how super easy to make bath salts!
Recipe and Workshop
If you're not into DIY then you might want some of these plant-based, without sulfates, parabens, petrochemicals, synthetic fragrances, artificial color or animal-derived ingredients
bath products
Share your thoughts and comments below ▼ I love hearing from you ❤️
Click here to get your Aroma Reset guide
- This simple technique
clears your limiting beliefs and negative thoughts
. Your powerful sense of smell unlocks the part of your subconscious brain responsible for making decisions on autopilot. That instinct or survival brain isn't open to reason and logic. Empower yourself at
that
level to accomplish every goal you set!
---
Copyright © 2023 All Rights Reserved by Lemons and Sage, LLC