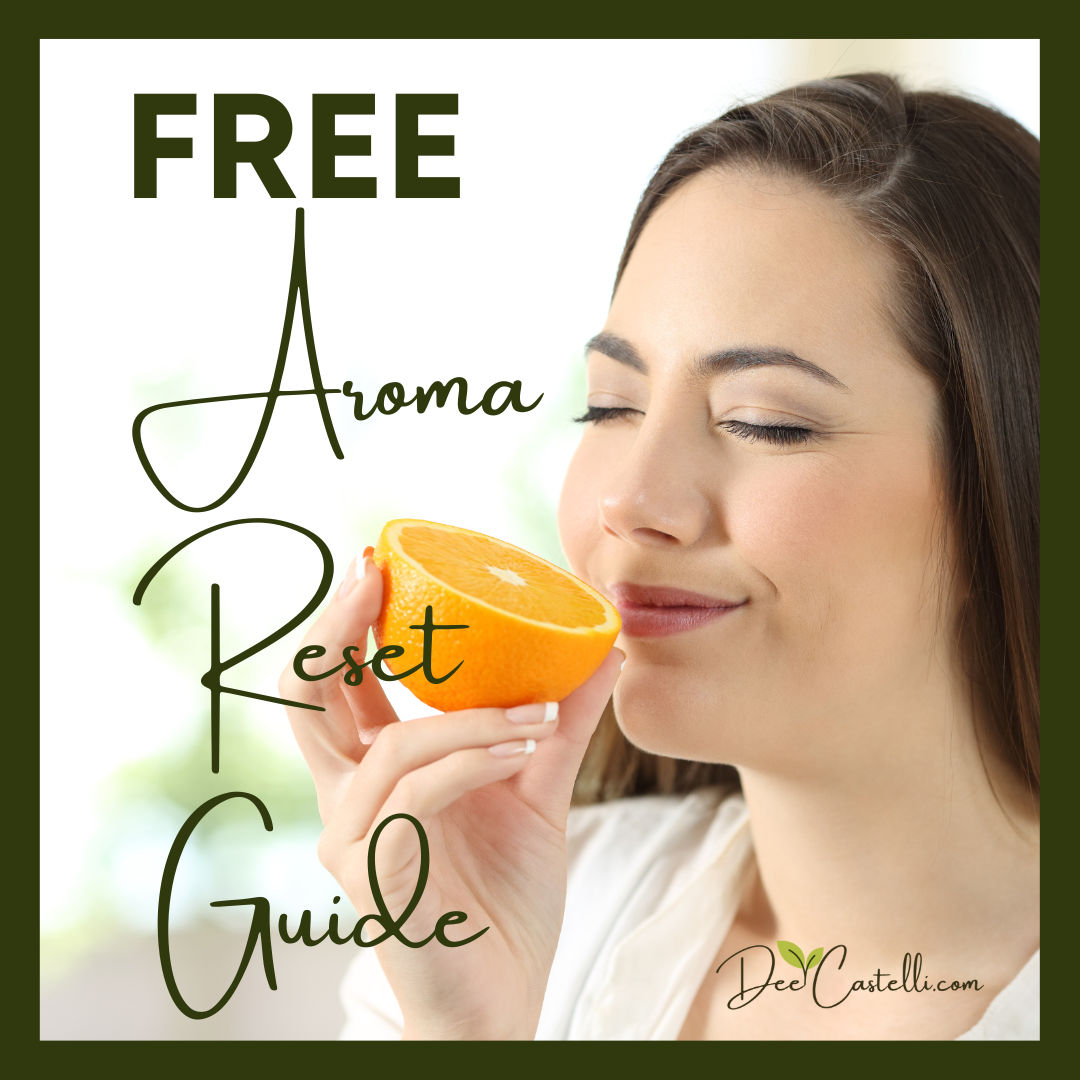 60 Second Aroma Reset
Here's your complimentary Aroma Reset guide to help you reset when you feel overwhelmed, stuck or procrastinating.
Explore your sense of smell using natural sources like a fresh herbs, citrus peel or cinnamon stick - nothing synthetic or artificial.
If you have Young Living essential oils that's great! If you don't have oils and want some let me know and I'll help get you setup.
Enter your email below to receive your complimentary guide and watch the video that follows.
Be sure to download the bonus visual graphic plus the FREE recordings in the email!!