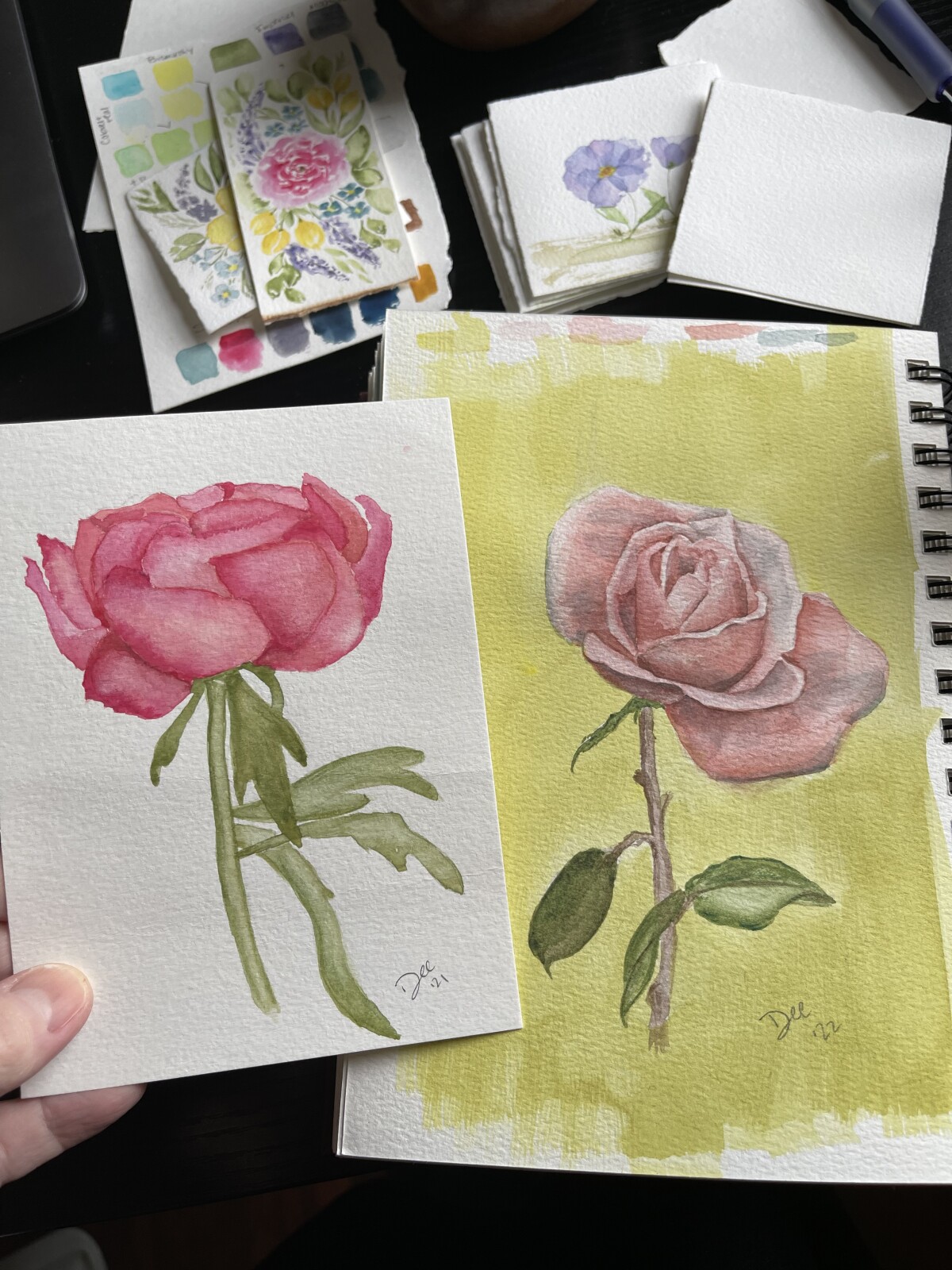 Take a look at your journey. See where you came from. See your progress no matter how small. Stay the course. Keep going. Get up and try again.
While traveling your journey, progress may be barely perceptible. Look back on an old journal, your planner or calendar, remember where you were and where you are. Wishing you emotional healing and empowered growth.
Today I was thumbing through my art from last year. On the left is my rose from June 2021 and my on the right is one from earlier this month.
If you're not where you expected you'd be today, do not give up. If you desire support for your empowered growth check my posts, website and socials. You can do it!!
Share your thoughts and comments below ▼ I love hearing from you ❤️