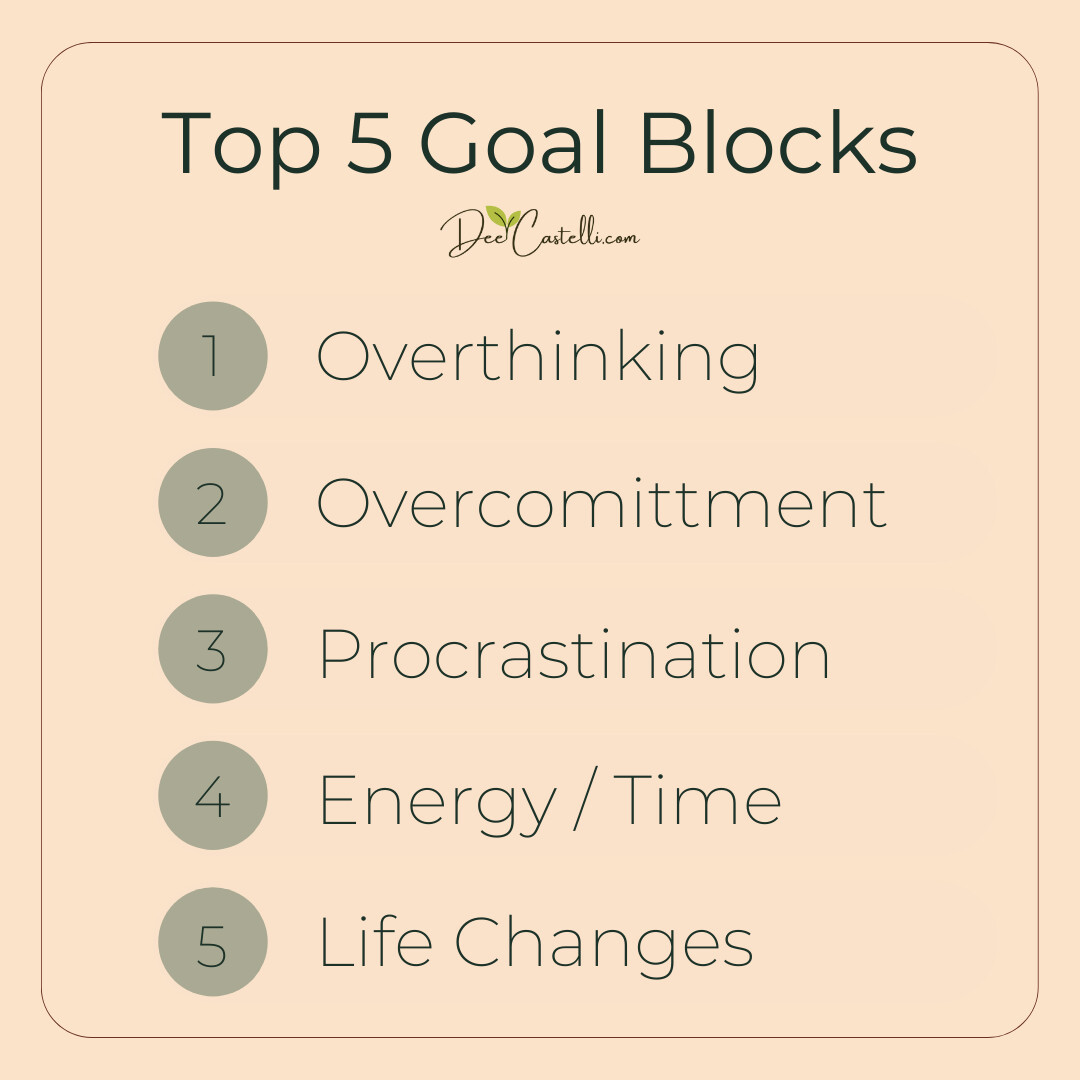 Which of these is your biggest struggle to reach your goals?
Block #1 Overthinking blocks our thinking process.
Block #2 - Overcommitment Do you say yes to everything? Is saying no a challenge? What if you had some easy ways to understand your time realistically?
Block #3 - Procrastination and Excuses Are you afraid of what people might think? Concerned you aren't good enough? Maybe you believe you've reached your peak and are on a downward slope. Do you drag your feet and make excuses? Perhaps you sit frozen, searching for solutions. Have your ideas and solutions stopped flowing?
Block #4 - Energy and Time Do you have time and energy for all the things except your goals? Do people and the things around you easily sidetrack you? Are you just plain worn out?
Block #5: Life Problems and Changes Have you had some serious issues or change in your life? Is your life feeling off track and disrupted in general?
So which one is your #1 struggle? How can you clear your way through quickly and easily?
This month's workshop is a deep dive into each of these, how and why they happen and how to clear each one most effectively. I'll share my biggest struggle and tips for all these in the coming month. Join us for power tools and tips!
I'd love to see you join us for the workshop!
Share your thoughts and comments below ▼ I love hearing from you ❤️