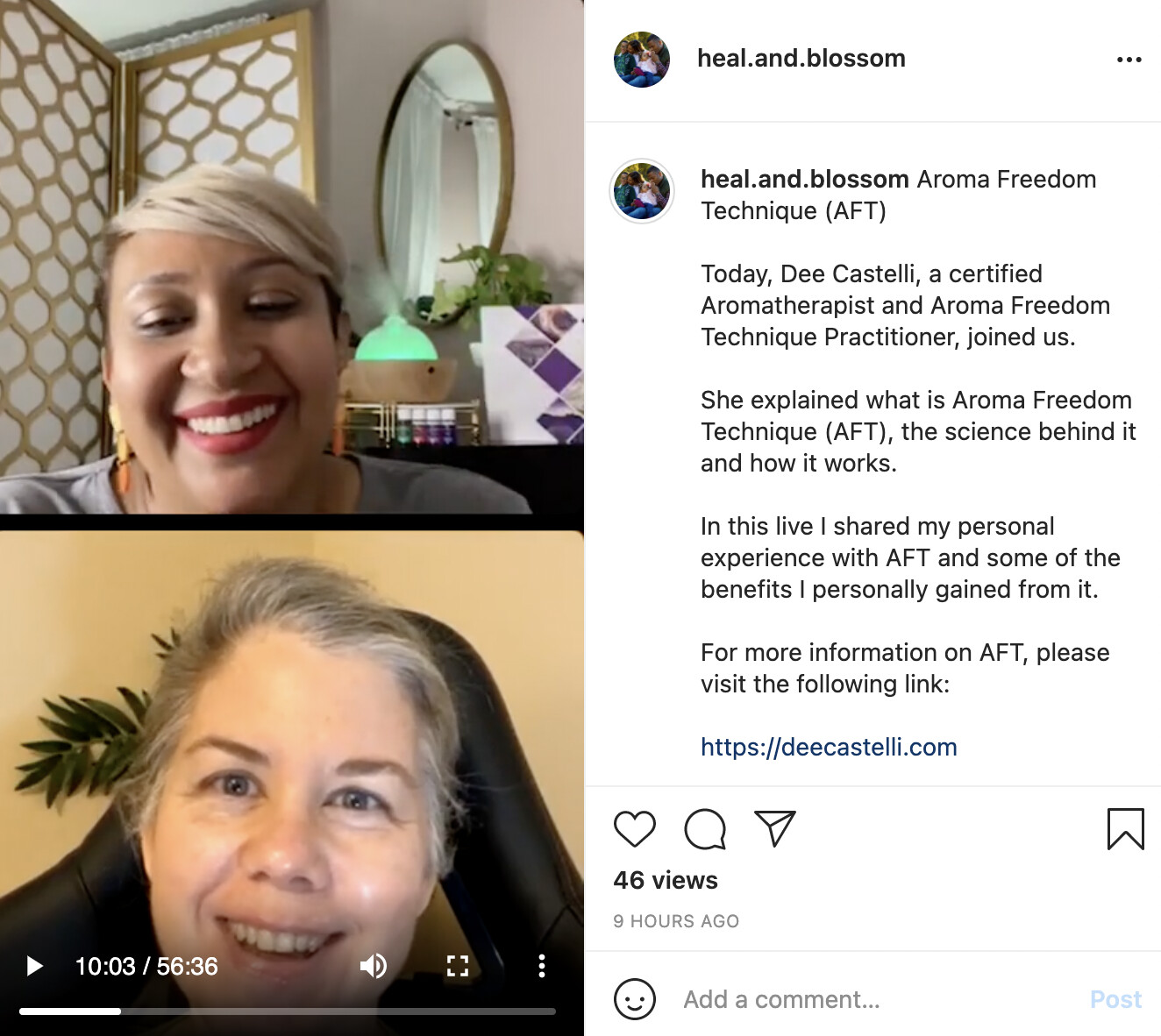 Last week I was bless to learn so much of my friend's backstory and the details of her Aroma Freedom sessions. Aromatherapy is amazing and what a blessing to help guide others to a healing path during these stressful times!
During sessions the client doesn't share the memory or negative thoughts, it's all private. I'm there to serve as a guide through the process and various techniques that all make up the entire Aroma Freedom session. As a practitioner I note body language, tone of voice and other indicators so I know what a client needs as we go through a 1:1 session. Since I've got a natural inclination toward being deeply in tune to micro changes in body language and tone of voice I use these to help me as your guide understand where you are and where you need to go, how to get you from here to there. We build a bridge and guide you across gently.
Here's Liz's interview with me and I listened with awe as she shares the details. Bonus Aroma Reset for you included in the video.
You can watch it here
Share your thoughts and comments below ▼ I love hearing from you ❤️
Click here to get your Aroma Reset guide
- This simple technique
clears your limiting beliefs and negative thoughts
. Your powerful sense of smell unlocks the part of your subconscious brain responsible for making decisions on autopilot. That instinct or survival brain isn't open to reason and logic. Empower yourself at
that
level to accomplish every goal you set!
---
Copyright © 2023 All Rights Reserved by Lemons and Sage, LLC