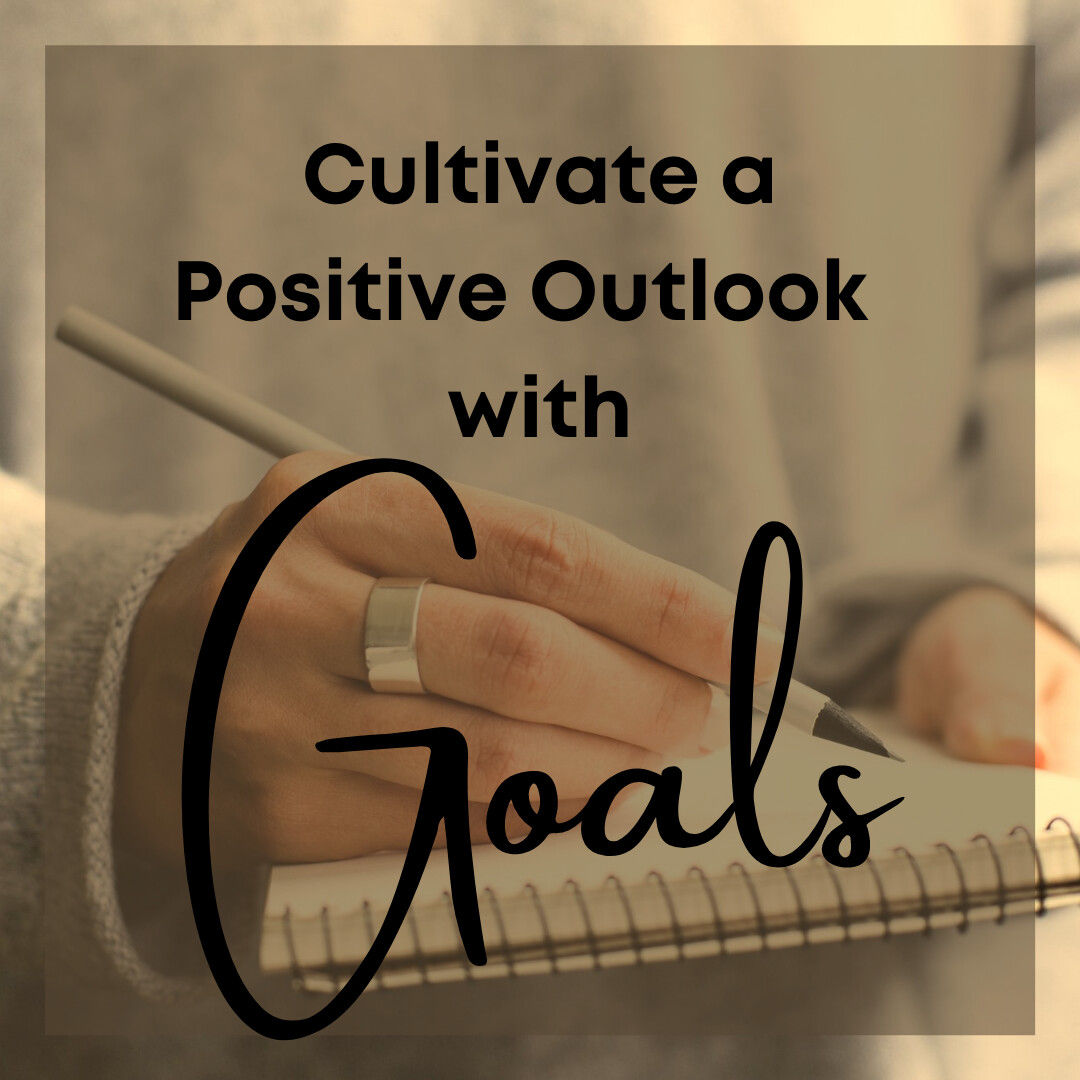 Do you have goals? Big goals? Small goals? Or are you wondering what is the point of goals? Things are so crazy I'm just trying to survive!
Wherever you are, here's some things to consider.
The other day I was reading an article about hope. Various medical studies have determined the value of a hopeful, positive outlook. Even those battling illness survive longer with emotional support and a hopeful, positive outlook. Studies show it reduces depression and even physical pain. Even our view of aging affects our wellness. Do we see aging as increased wisdom and experience with great value to share with others? We may find increased strength and energy as opposed to those who have a dismal view of aging.
That should come as no surprise to those familiar with this ancient proverb "a heart that is joyful does good as a curer, but a spirit that is stricken makes the bones dry" Notice not that it's a cure all, but that it does good as a curer.
Having a helpless, hopeless attitude saps one's strength. Having a hopeful attitude, one where we can affect change in our life, where we believe we have some control over the outcome, invigorates and provides energy. Again no surprise to those familiar with another ancient proverb "have you shown yourself discouraged in the day of distress? Your power will be scanty."
Just like helplessness and hopelessness are learned behaviors, so too optimism is a learned way of thinking. How do we do that exactly? That's where goals come into the picture!
When we set reasonable goals and meet them, it contributes to an optimistic and positive way of thinking. We start to build a record of setting small goals and meeting them. We reinforce the neural pathways of the brain toward positive thinking.
Here's some quick tips
Start with just one small goal or if you have a larger goal break it down into tiny "steppingstone" goals towards the larger goal. Identify practical ways to reach your goal. Create a small spiritual, physical, personal or business goal and then track your progress. If it's a daily goal like a new habit make a little grid or use your calendar to track. You'll visibly see your progress. I have a habit tracker in my
daily planner
I designed and love it for establishing new habits. You can purchase on Amazon using that link. Attach new behaviors to established ones.
If you'd like to learn more about powerful ways to support goals, come to the
January 3rd workshop
. If you can't attend live rsvp as "maybe" so you're included when I send out the replay.
If you really want to amplify your goal setting, attend the
4 week goal setting workshop series
. It's four consecutive Wednesdays in January. If you can't attend live you'll have the replay and ability to interact, ask questions, etc.
Using the methods I'll share in the workshop I set and met every single goal I set in 2021 and my mindset shifted in such a beautiful way.
I combined several different techniques.
I discovered contentment is also tied to setting and achieving goals. I'll share in the live video this week and drop into the bottom of this post.
You don't want to miss this upcoming workshop series!
Proverbs 17:22 and 24:10 for reference
Bonus Video
---
---
Learn more ·
Watch this
complimentary video
to level up your emotional balance and healing journey TODAY when you learn the concept in this first video of the three part series