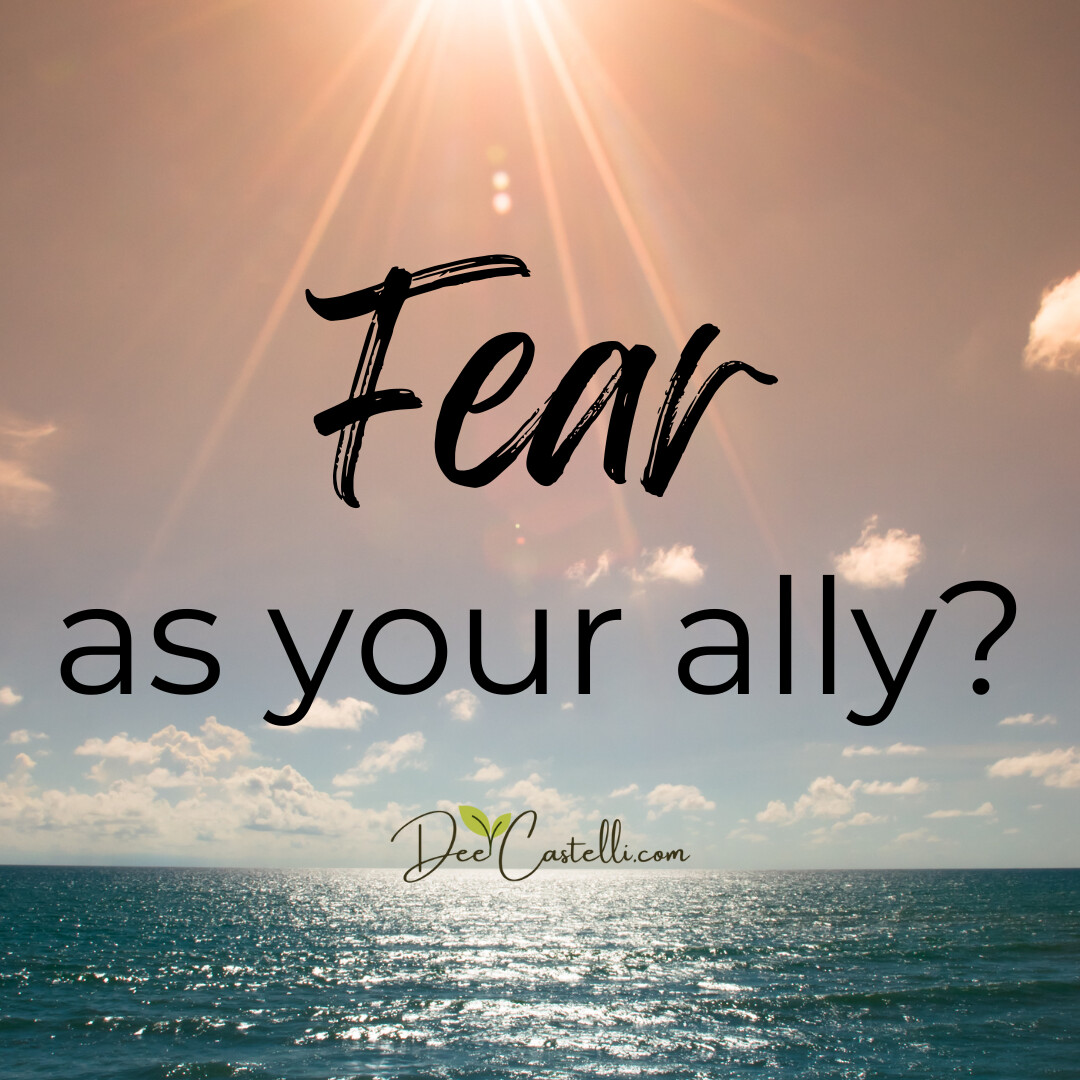 Can fear be your ally, a good thing? Is there ever a time we can say "thank you" to fear? I never used to think so, and here's what I learned when I reflected . . .

Here's the message in fear—it can keep us focused, capable, and can be an asset if we know how to use it. Fear is not the same as anxiety and worry. The lowest level of fear is cautious and alert; we can feel insight in our gut and follow our instincts. That's a huge asset—it keeps us alive! We sense danger, pay heed rather than dismiss it, and formulate a plan to resolve the situation.

Fear is intelligence that helps us survive. One time I was caught in a rip current, taking me out. I lost my footing and followed the known survival technique to swim along the shoreline. This must've been a broad current because I wasn't clearing it, and I was getting tired. I called my hubby Tony, who came out but lost his footing too. He encouraged us to keep trying to swim along the shoreline, but I'd been out too long and was genuinely ready to stop trying—I was seriously that tired.

Then I realized we were drifting in but getting pulled back out, and I noticed my feet were being pulled out while my head was going in toward land. There was such a strange feeling of being pulled toward shore, then pulled back out. My head was barely afloat by now. So I laid on my back and floated—I'm not very good at floating, but I tried my best. I noticed I was floating toward land, so that's what we did—we floated.

Had we panicked, we would have both drowned, but we stayed focused. If we were distracted by anxiety, we would have lost focus. We both tuned in to our internal wisdom, and we survived. I have lots of survival stories because I believe in living life fully! We've had lots of close calls in our life, but we keep our wits about us and work through it.

Do you think fear can be a force for good if we know how to use it? Can we focus fear away from panic and tune in to it as a survival skill?

Do you have a survival story—a time you sat up and tuned in to your fear and it saved your life?
This story is about a time when our circumstances were actually life-threatening. What happens if you experience that same level of fear and panic when your life is not at risk? Work with me to learn how to tune into fear at its lowest level so it becomes your ally in everyday life.
Check out this video to learn one tip that can help you today.
---
Video from the Archives
Here's me sharing my experience and that story, here's the live...
Check out this video to learn one tip that can help you today.
Share your thoughts and comments below ▼ I love hearing from you ❤️
Click here to get your Aroma Reset guide
- This simple technique
clears your limiting beliefs and negative thoughts
. Your powerful sense of smell unlocks the part of your subconscious brain responsible for making decisions on autopilot. That instinct or survival brain isn't open to reason and logic. Empower yourself at
that
level to accomplish every goal you set!
---
Copyright © 2023 All Rights Reserved by Lemons and Sage, LLC