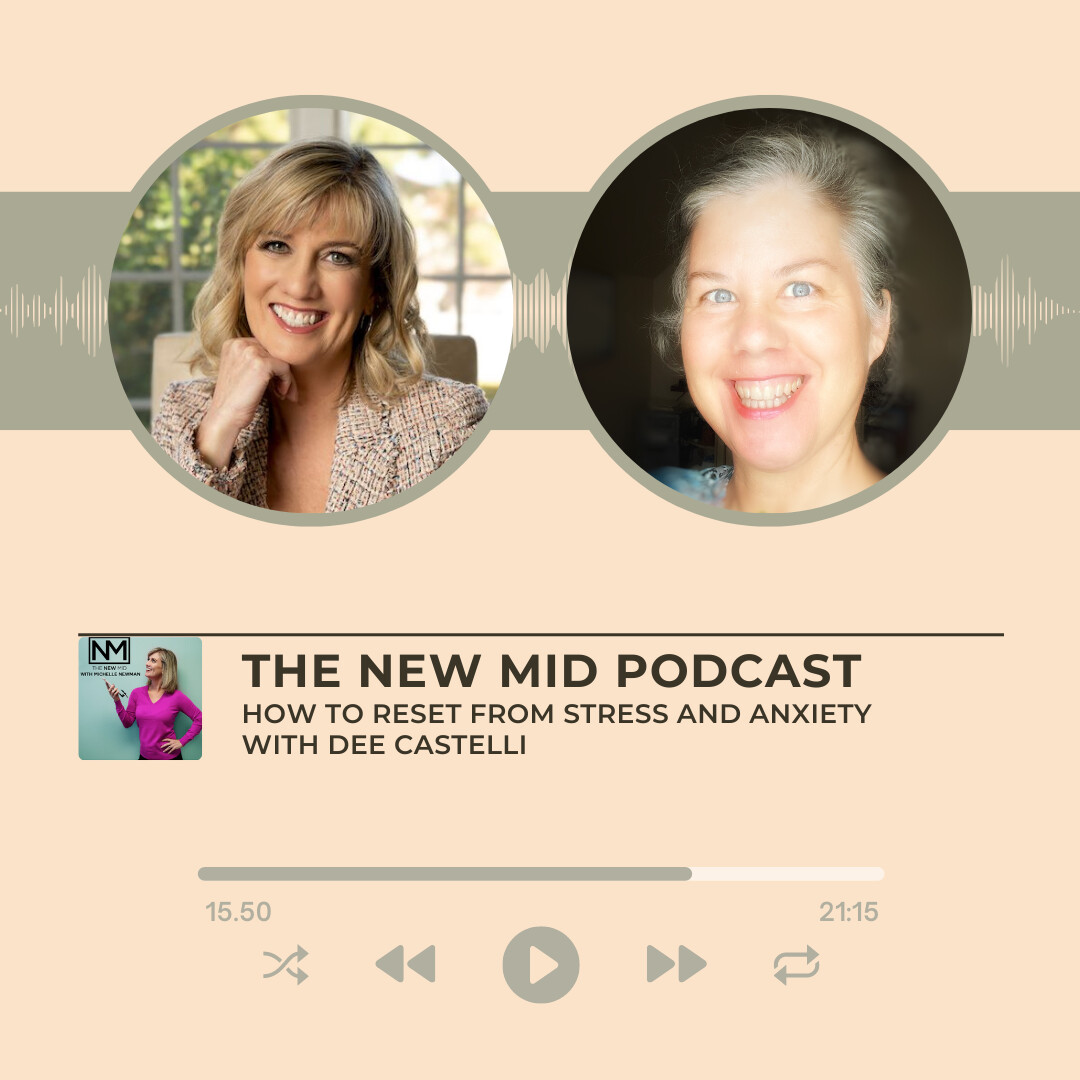 Recently I had the honor and pleasure of meeting Michelle Newman and being a guest on her amazing podcast The New Mid. Her podcast is ranked #7 in "Top Ten Valuable Podcasts for Midlife Women"
How to Reset from Stress and Anxiety with Dee Castelli
Podcast summary by Michelle Newman
There is so much stress and darkness in the world. You also might be struggling with past traumas. This week's guest Dee Castelli is a trauma-informed Certified Aromatherapist and Aroma Freedom Technique (AFT) Practitioner.
In this episode you will learn the power of your sense of smell. How it can help dissolve your past and present emotional pain.
What are the best sources of smells to use for the Aroma therapy Reset and Dee walks Michelle through a Reset during the interview.
---
About The New Mid Podcast
The first half of life is for learning. The second half of life is for living.
Ranked #7 in "The Top Ten Valuable Podcasts for Midlife Women." Michelle speaks with experts and celebrities for real-talk (mixed with humour) about daily mid-life struggles and success, as well as the big stuff-questions about meaning, fulfilment, and happiness.
Share your thoughts and comments below ▼ I love hearing from you ❤️
Click here to get your Aroma Reset guide
- This simple technique
clears your limiting beliefs and negative thoughts
. Your powerful sense of smell unlocks the part of your subconscious brain responsible for making decisions on autopilot. That instinct or survival brain isn't open to reason and logic. Empower yourself at
that
level to accomplish every goal you set!
---
Copyright © 2023 All Rights Reserved by Lemons and Sage, LLC