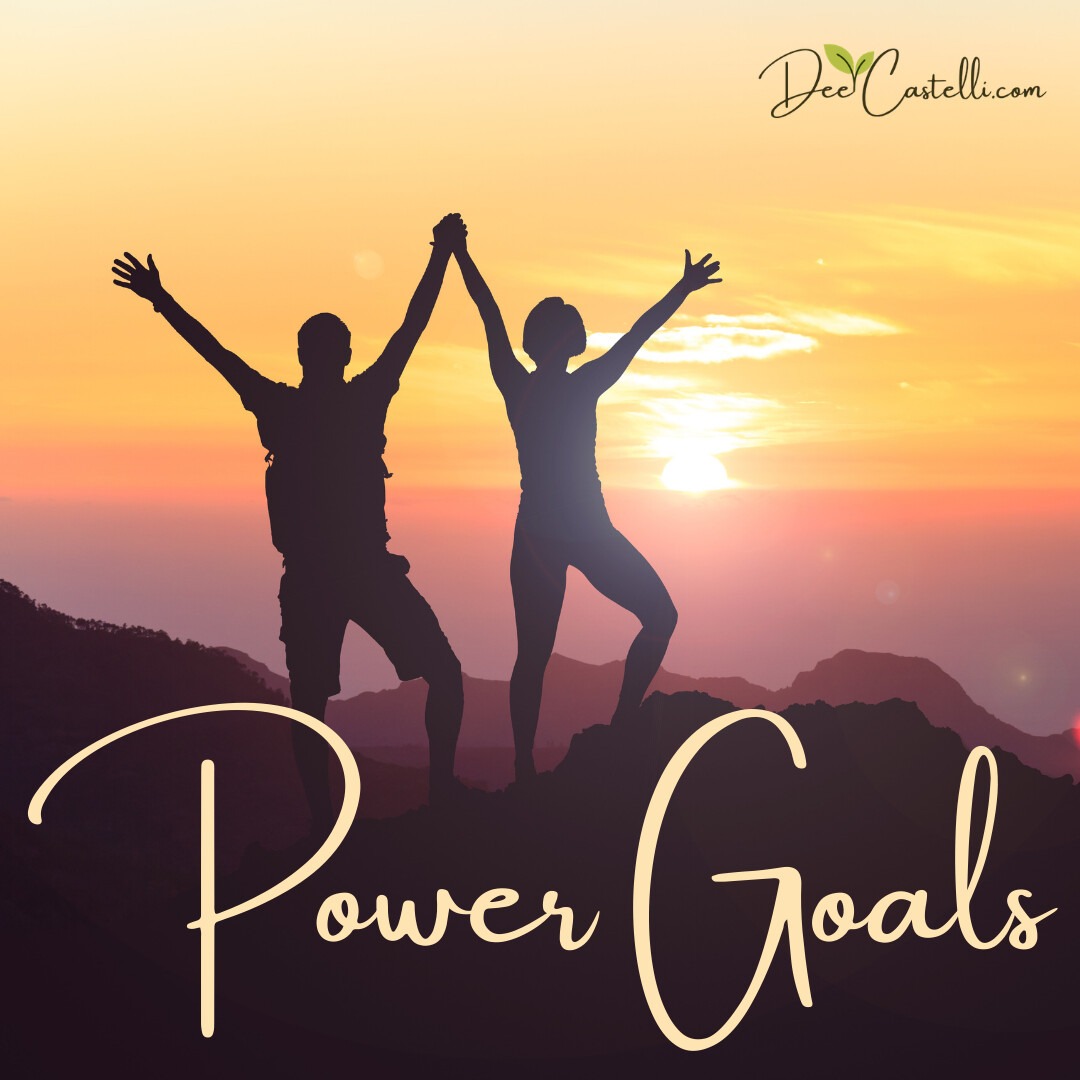 Use these tips and ideas to help you form goals, intentions, and affirmation statements for your next session with me, or just for general goal-setting and creating powerful, meaningful affirmations that deeply touch your soul.
Use this as a guide rather than a checklist. Simply incorporate some of these ideas into your sessions and your personal daily
Aroma Reset
.
Allow your goals, intentions, and affirmations to shift and change over time to reflect new understandings as you uncover old memories and shed what no longer serves you.
Ownership
Goals, intentions, and affirmation statements are all formed in the present tense using ownership words.
Examples:
I am
I choose
I recommit
I claim
I create
I remember
I enjoy
State your goal and intention as if you've already attained the thing desired.
Instead of stating what is not, state what is.
Using the word want is not as productive as the statements above. The word want means a lack of something (being in want), and it subconsciously reinforces the fact that you lack the thing you desire.
Instead of moving away from something, move towards something. Flip your goal around. For example, instead of saying "I am never late," say "I am always on time" to focus the brain on the thing desired.
Finding a Power Goal
What is something you desire in your life?
What sort of person do you wish to be?
What is something you wish to achieve?
What is your heart's desire?
Create A Smart Goal
Creating a goal that is specific, measurable, accountable, reasonable, and timely is very effective. (The acronym of those words is SMART)
If we believe our goal is actually attainable (reasonable), we eliminate self-doubt.
Tune in to Your Gut
When considering affirmations and goals to create, explore the first ones that comes to mind. Tune in to the first thoughts, feelings, or words that arise. This is your gut feeling, and it occurs before you've had time to mentally edit, apply memory lessons that don't serve you, hear faulty reasoning, or hear your inner critic with its self-doubt.
Speak only what you choose to have come into your reality now and in the future. Our amazing brain searches for confirmation of what we think and believe, so we reinforce positive thinking and outcomes by thinking positively.
Two Final Thoughts
Intention
A goal can also be an intention—an idea, ambition, or purpose. Is there a particular quality you'd like to cultivate? Why is that quality important to you? What will you gain by having more of that quality?
Sometimes intentions are general and fuzzy. Phrases like "I am organized" are more specific. The intention is to organize your space so define why you desire to be organized. You might create steps that define how you'll get there. This changes your intention into a smart goal. Something like "I'm going to clean one pile of papers per day and organize them into file folders" gives specific measures to get you to your intention.
Dependencies
Goals that depend on others to reach are not effective and can be frustrating. Things like "I'm going to schedule 3 clients this week" is completely dependent on someone else being available, agreeable to scheduling, and then making the appointment.
A more effective goal would be defining the thing (action items) you can do to help you reach that ultimate goal—things like 'I'm going to reach out to 20 individuals this week and discuss how I can serve their individual needs."
Goal Setting Guide
Download your complimentary
Goal Setting Guide
to use on your own with an
Aroma Reset
. Use the guide to help organize your thoughts to create your personal power goal.
When you're ready you can schedule a one on one session here so we can work together and empower you to reach your goals!
Share your thoughts and comments below ▼ I love hearing from you ❤️
Click here to get your Aroma Reset guide
- This simple technique
clears your limiting beliefs and negative thoughts
. Your powerful sense of smell unlocks the part of your subconscious brain responsible for making decisions on autopilot. That instinct or survival brain isn't open to reason and logic. Empower yourself at
that
level to accomplish every goal you set!
---
Copyright © 2023 All Rights Reserved by Lemons and Sage, LLC