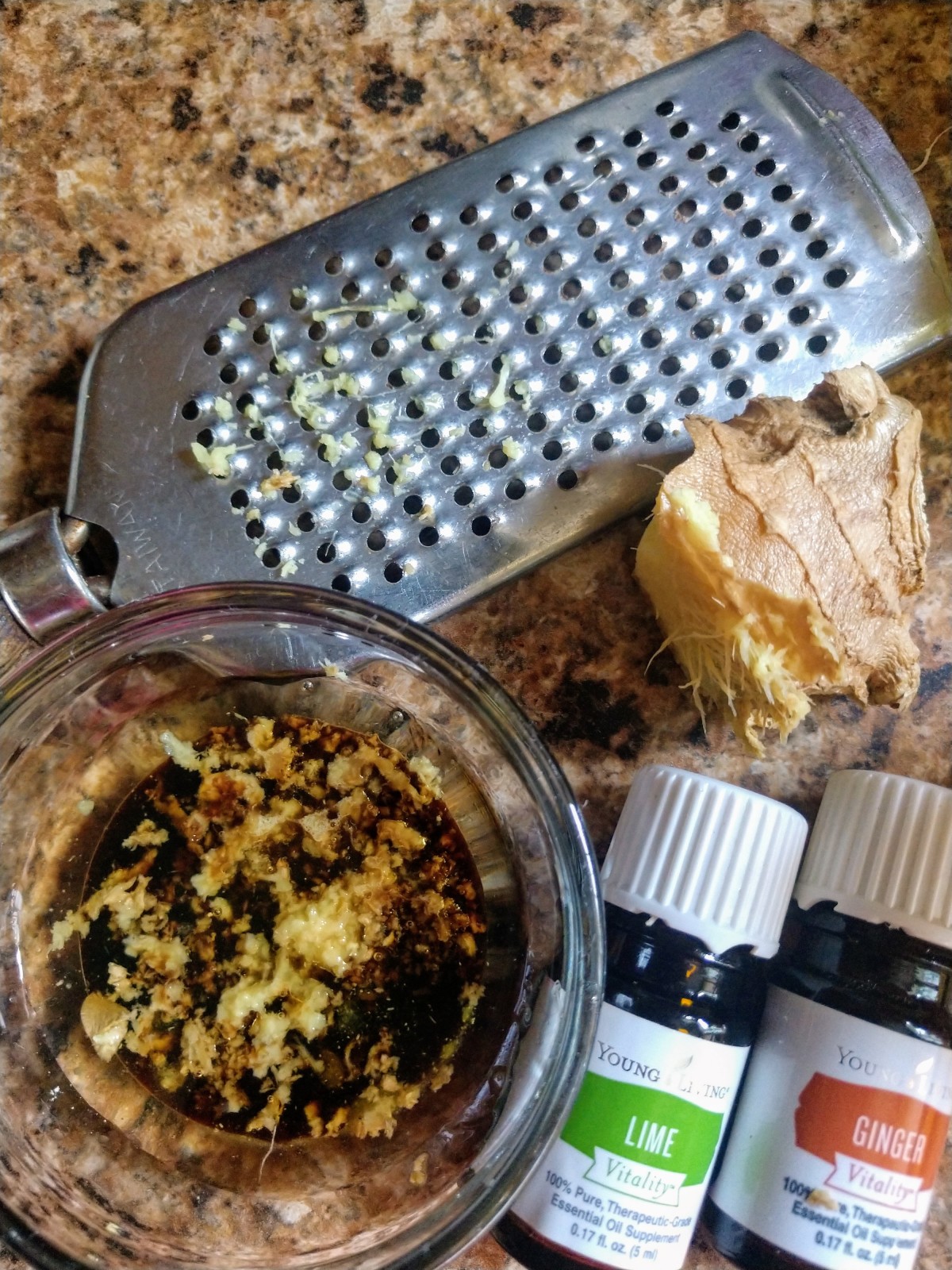 So I needed a quick flavor boost for my tofu and came up with this. What do you think?
I had leftover cooked bok choy with garlic I wanted to reheat and grabbed some frozen tofu after it had defrosted. Once tofu is frozen and then defrosted it changes in consistency. Squeeze out the excess liquid and break into small crumbles. It didn't even require cooking - I just added this sauce and reheated it with the bok choy. You can use any veggie you have on hand and I think this would make a great marinade for any protein when in the mood for an Asian flavor.
Here's what I did: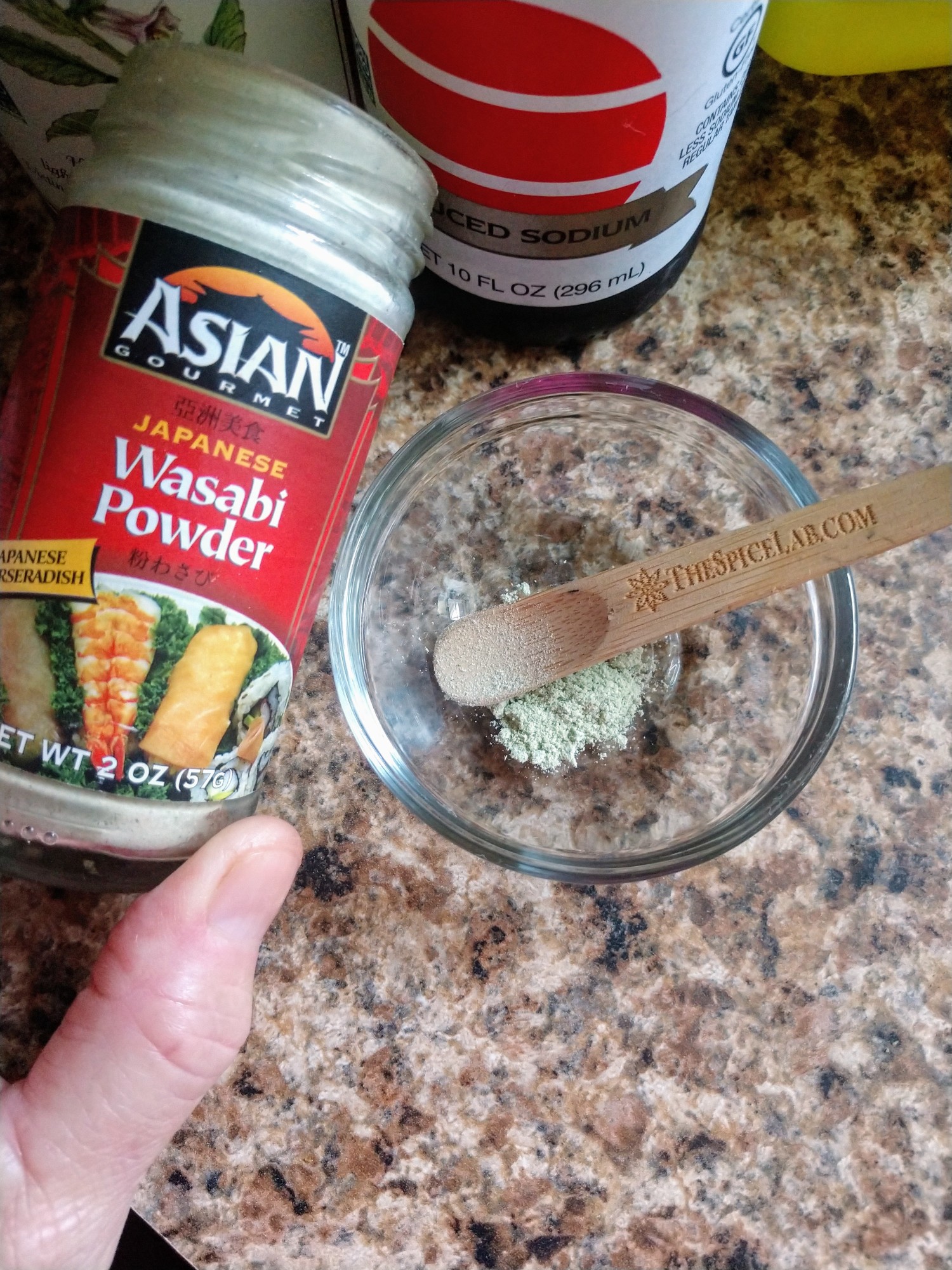 Put about 1/4 to 1/2 tsp wasabi powder depending on your portion size and intensity desired. (Please... I don't do exact measure so let's just wing it and go with it! Rough recipe below at bottom of post.) This was for just one serving of about half brick or about half cup of tofu.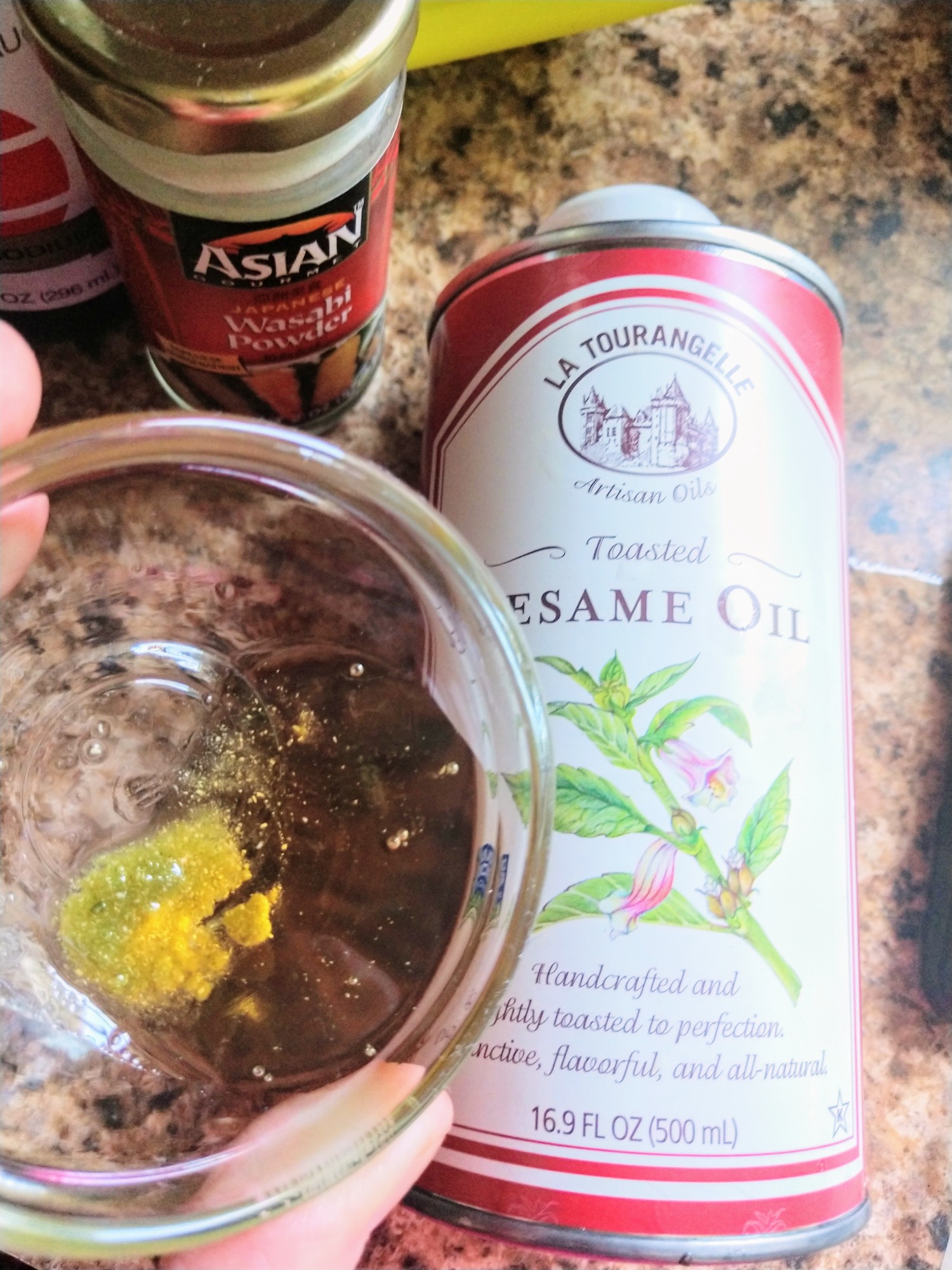 Add about 2tsp toasted sesame oil - toasted sesame oil usually is more brown and has a heavier flavor than plain sesame oil. This one I got isn't as brown as others I've gotten so doesn't taste as deep and rich as the more brown ones but it's what I have on hand to use for now. Give a good stir to smooth out the wasabi powder and it might be thick but wasabi should be all moist.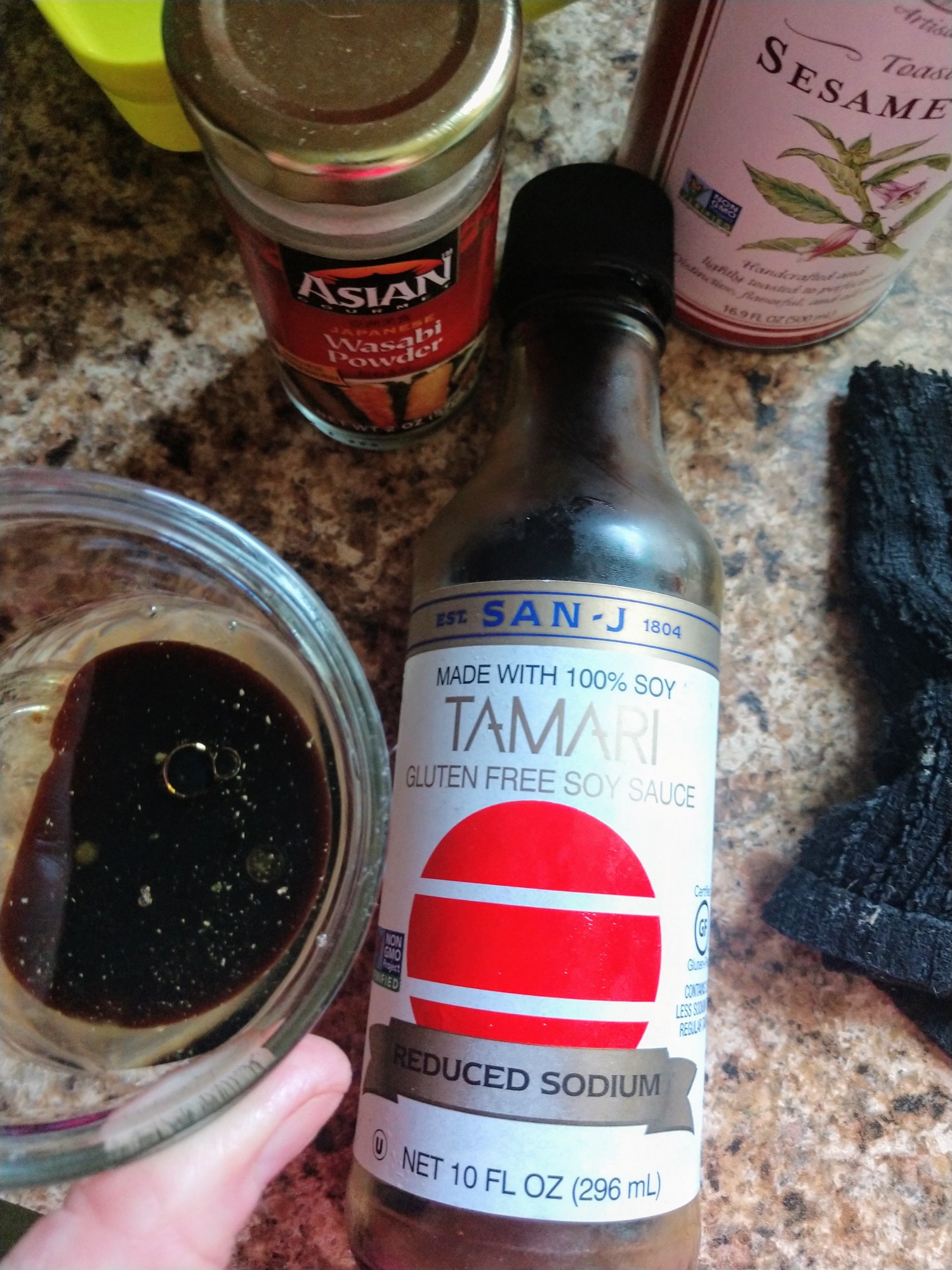 Add about a TBL or so of soy sauce or wheat free tamari - I sometimes use Braggs aminos in place of soy sauce or tamari.
Add a good amount of fresh grated ginger depending on how much you like. I love it but hubby Tony thinks it tastes like soap so isn't a fan. This was just for me so I added a generous amount - about a TBL fresh grated ginger. If you don't have fresh than add dried powder ginger but add less since it's concentrated. Personally I love fresh herbs and spices much more than I like the dried but have the dried on hand for when fresh isn't available. If you have Ginger Vitality even better - super concentrated and yummy - add just one drop.
If you have some of the Vitality oils this adds not only a huge flavor boost because they're so concentrated but provides immense plant power depending on the oil used. I love cooking with oils for those two reasons. Lime essential oil is from the peels so is a little different from lime juice in flavor, benefit and nutrition profile. I used just one drop but a second one slipped out and it was amazing! Orange would be super yummy if you don't have lime or in addition to lime.
If you want to know more about oils and cooking lemme know! Come join my monthly cooking and baking with oils
event
!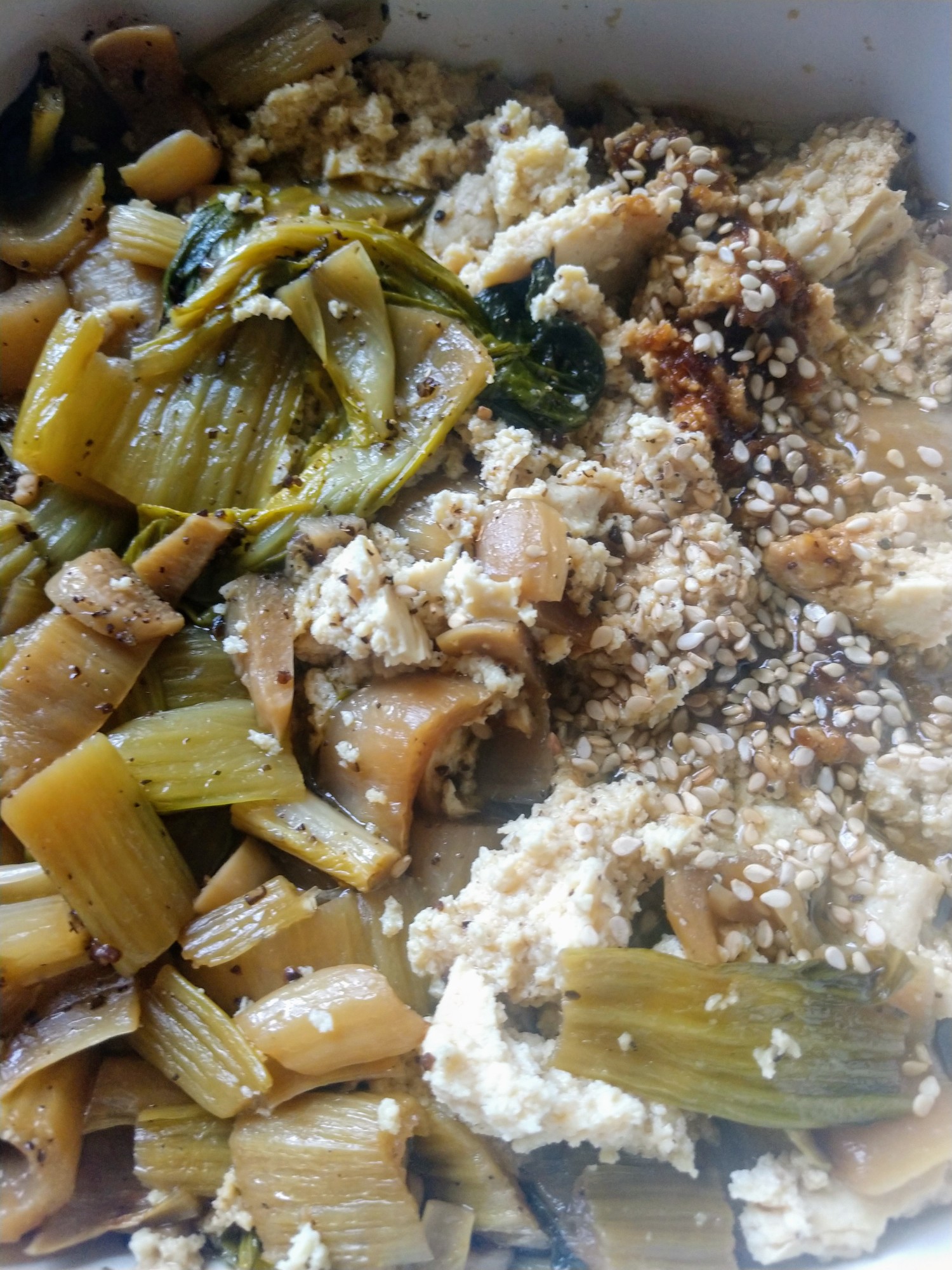 Reheated then topped with some fresh sesame seeds OH so yum!!! Here you can see the tofu crumbles and bok choy. I pushed the tofu to the corner of the bowl and squished it down a bit to absorb the sauce and it made the perfect little lunch packed with nutrition.
---
Wasabi Ginger Lime Dressing / Marinade
1/4 to 1/2 tsp wasabi powder or paste
2 tsp toasted sesame oil
1-2 TB soy sauce
1-2 tsp fresh grated ginger
One drop ginger vitality
One drop lime vitality
Mix together in a small bowl, add to tofu or veggie stir fry, use as a marinade for veggies or meat.
---
So what do you think? Would you try this? What would you add or change? Share your ideas and thought with me!
---
---
Your emotional healing begins here.
Watch this complimentary video
to begin your emotional healing TODAY. This concept in this first video of a three part series.
If you would like to chat about your healing journey and your next steps,
message me
and mention this post.