What is Level UP?
Your Level UP session is to get you to your next level. Each unique Level UP session combines your super power sense of smell to quickly clear your negative or limiting beliefs and create a clear path to your next level. This is a combination of tools and techniques I use personally to level up myself, groups and individuals! If you've observed me on social media or in real life leveling up and you desire some of that for you, let's get you started!
Where are you now and where do you desire to be? Let's level you up!
About Level UP
The key to doing gentle boundaries is emotional healing and balance. Our emotions are designed with a purpose. If we stuff them down and plow through because feeling them is too scary or we don't know what to do with them, we miss the message. Ignoring what they were designed and created to do does not make them go away. Learn how to tune into your emotions and what to do with them in my Emotional Balance mini course. This is the beginning of your journey to peace, emotional healing and fully claiming your life.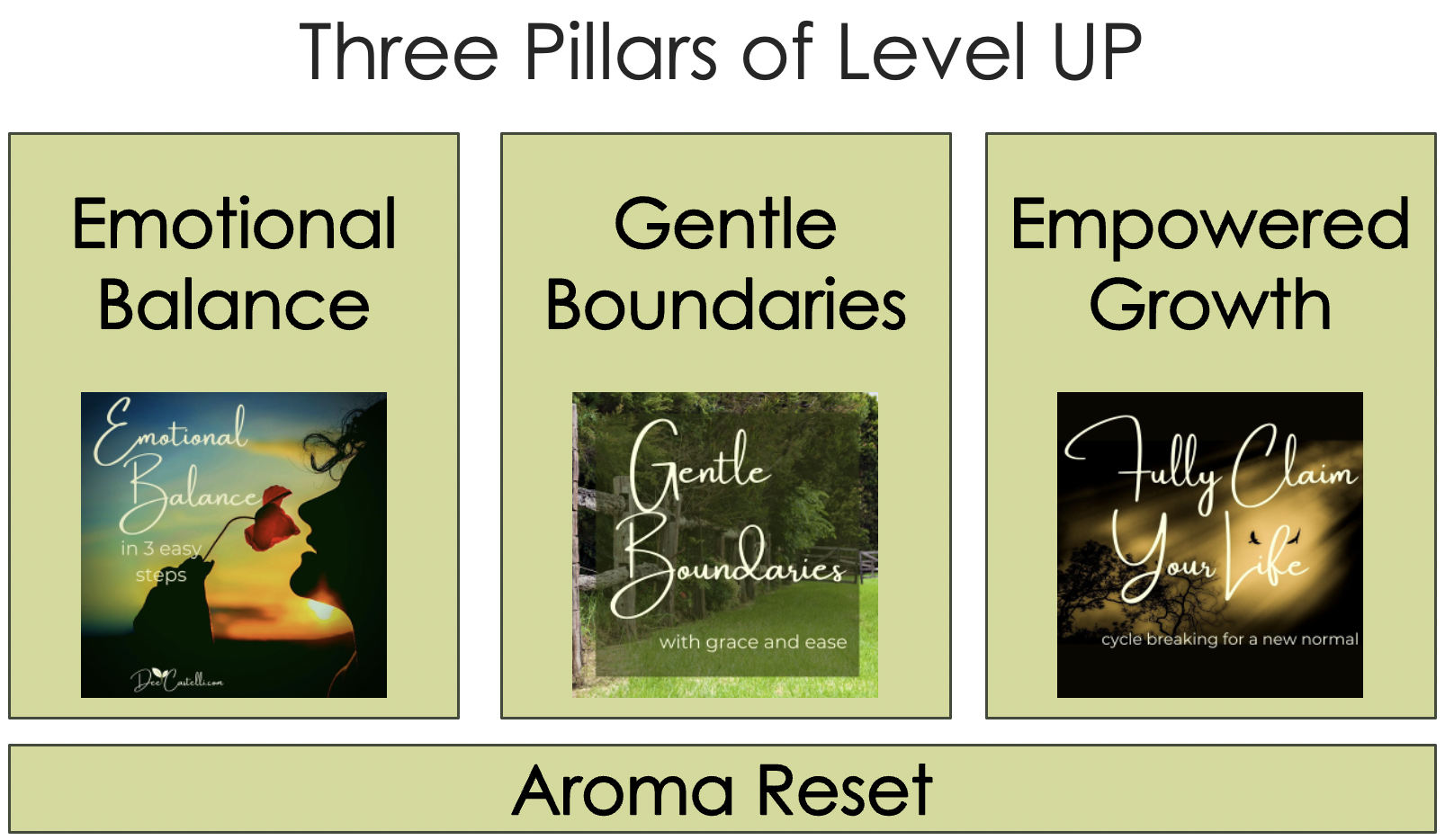 Why You Need This
My Level UP system is about emotional healing so you can do gentle boundaries and fully claim your life. It's about having your whole self. We can't offer our whole mind, heart, soul or strength if we don't have that in the first place. If part of our mind is stuck in the past or spinning with anxiety in the present, we don't have a whole mind to offer. If our body is locked in fight/ flight we don't have our whole strength. My Level UP program restores you to your whole self so you can offer your whole entire being, your whole soul, in service to Jah.
If you're not sure if Level UP is for you,
message me
so we can chat and find out.
"Anyone who's grown up with video games knows that a lot of them come with a structural hierarchy of progress. You [clear obstacles], you defeat the monster, you collect the loot and maybe the clue to the next part of the journey, and then you move on to the next level. It's a simple, graspable way to assess where you are in contrast with where you need to be.
Now the phrase can be found in a range of contexts outside of the video-game universe, suggesting any kind of advance to the next level—whether it be a promotion at work, an upgrade to something more impressive, or a greater presence in the public consciousness"
*not sure whether to choose Level UP or AFT?
Choose Level Up, just select a time below that works for you and let's do this!!