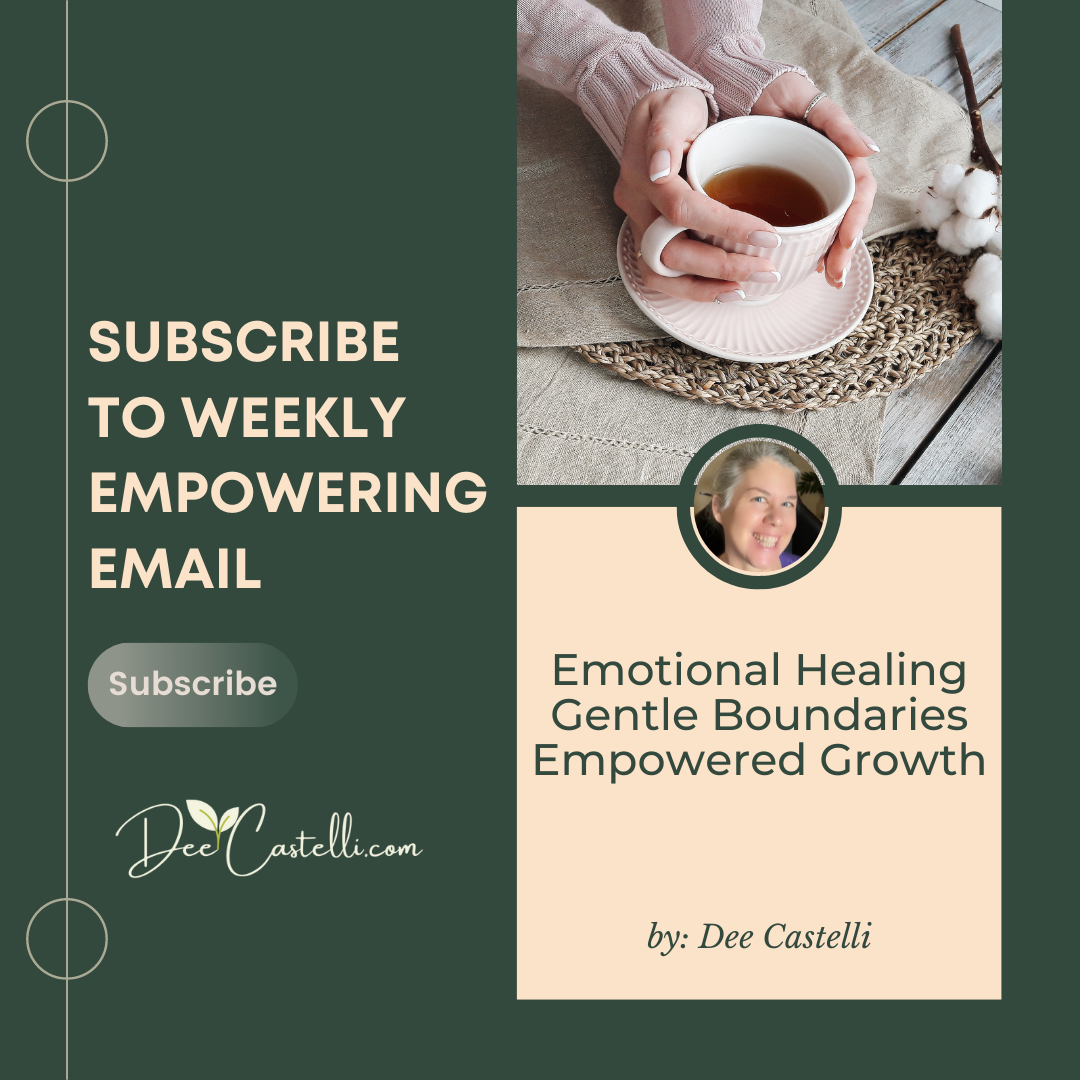 Weekly Empowering Message!
Drop your email below and check your email every Thursday.
The email provides extra support for your healing journey, while the blog post dives deeper into the topic. By reading both, you'll improve your understanding of how to overcome your challenges and live a more peaceful life.
I love to see back your comments and questions on my posts if you choose to comment on them!