Level Up Program
What you get every month!
Attend the LIVE workshop for the month PLUS access to replays - super value right there pays for itself! ($97 value every month you are a member)
PLUS:
One complimentary 1:1 Level UP session your first month to get you started - see welcome message once you sign up ($75 value)

Leave the session with a solid path outlined to get you to your next level self

Complimentary access to other paid courses as determined during the 1:1 session ($37-$47 value)
Level UP group sessions - every Wednesday for one half hour before scheduled workshop ($120 monthly value 4x$30)
Discount for 1:1 Level UP sessions and AFT sessions ($10 value each use)
Attend any group AFT if there is one scheduled ($17 monthly value)
Download the free Android or iPhone app for access to all your Level UP resources on the go!
If you have questions about the program drop onto my calendar here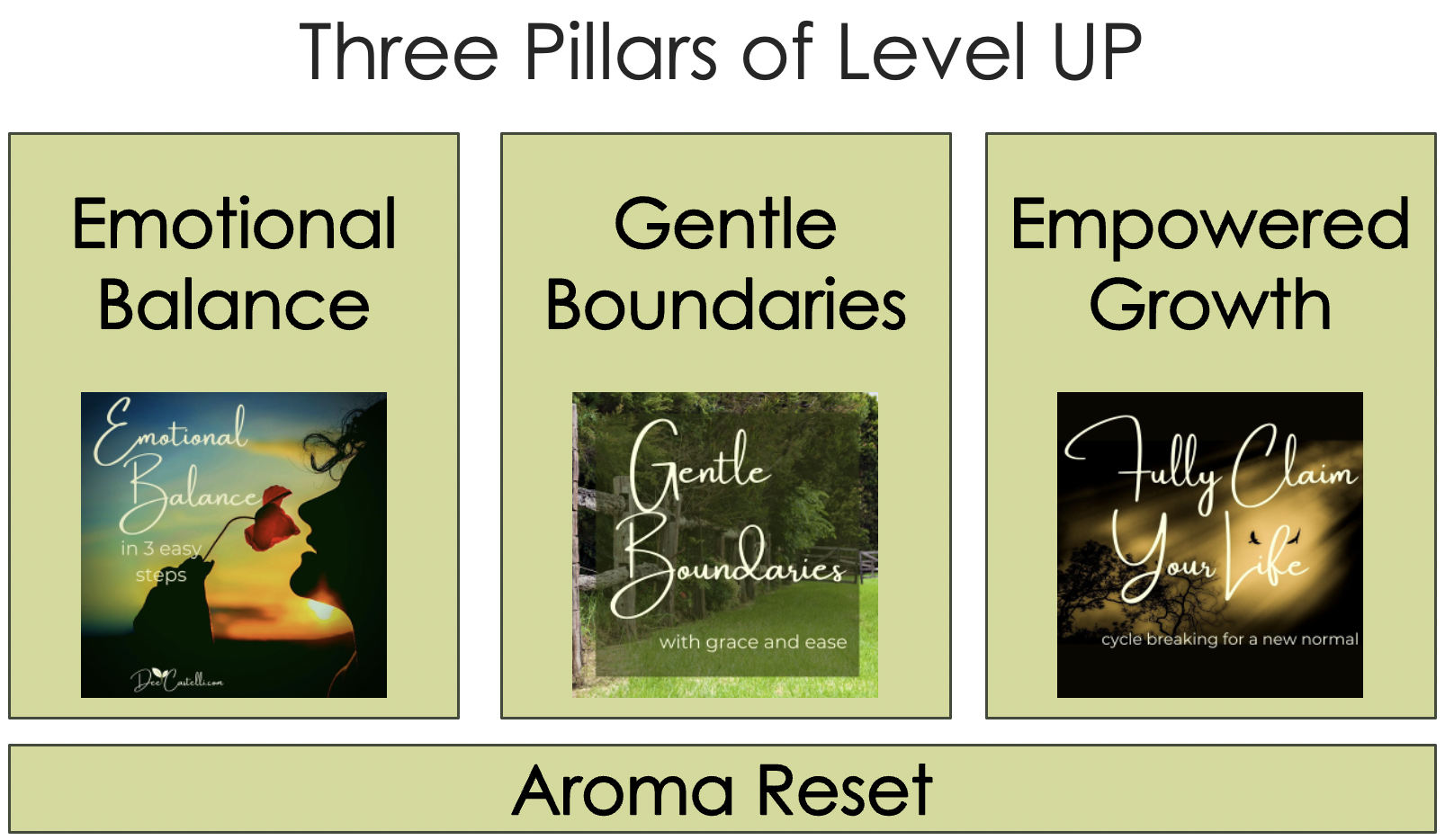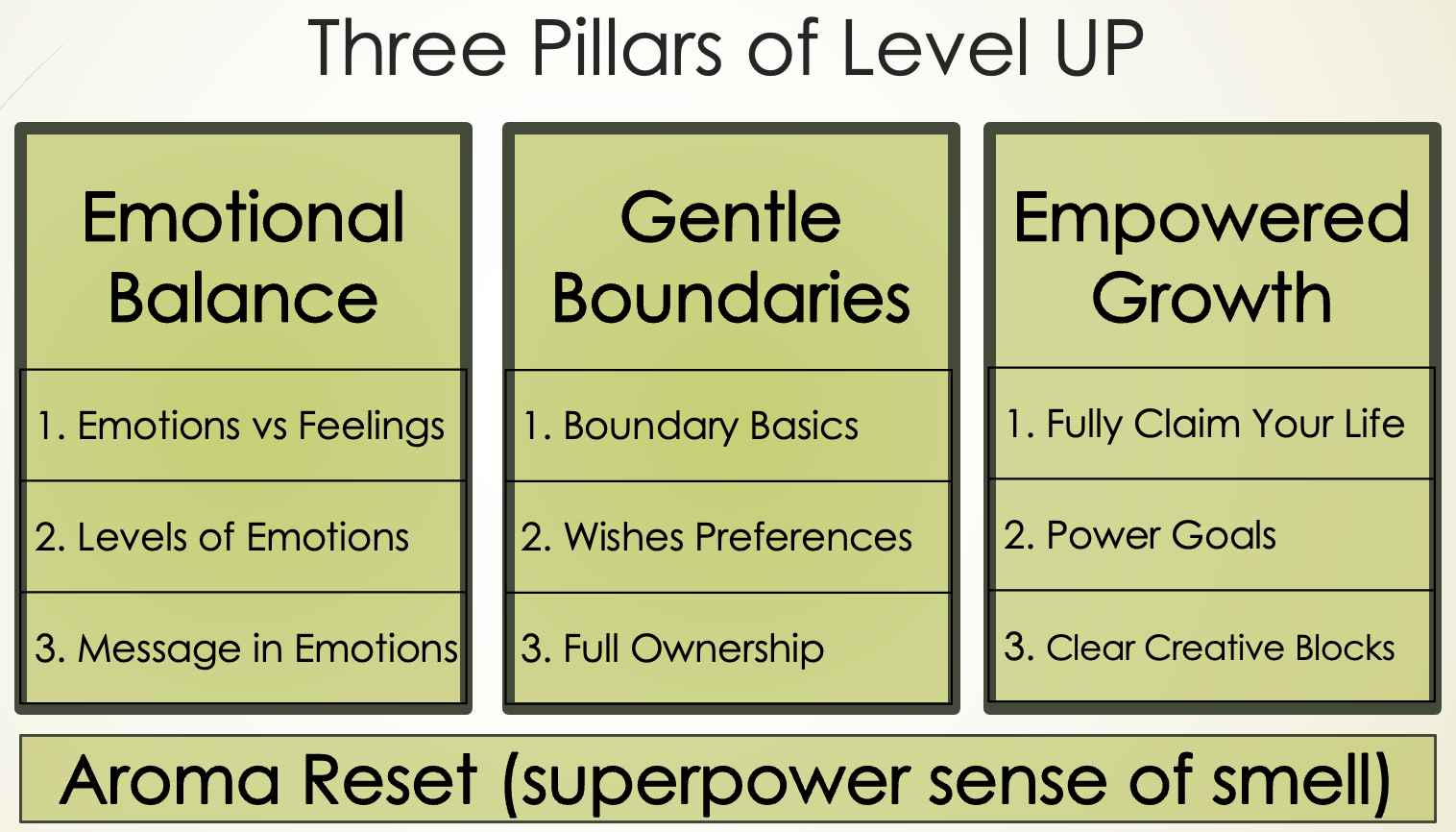 You are accessing secure content. Do not share your login information.
To share this valuable information with others point them to my website to begin their own personal emotional balance and empowered growth journey. Thank you.